Dark mode makes working on eDesk easier on your eyes by using a darker theme for the app's user interface, which reduces the amount of light emitted by your device screen.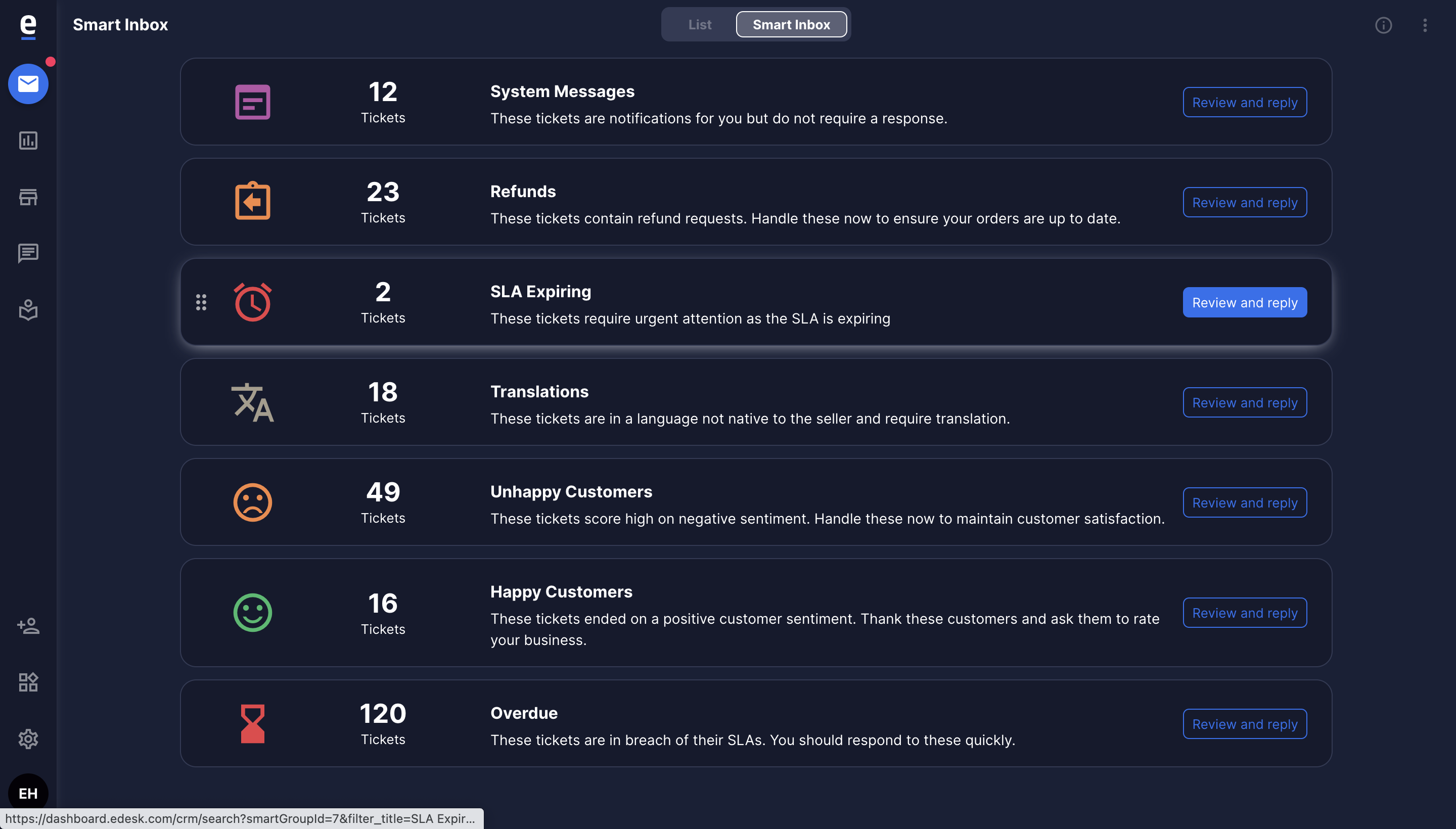 ---
Before you start
You'll need an eDesk account. To find out how to create one, click here.
---
01 Where do I set up my theme in eDesk?
It's very easy to change your theme in eDesk, simply follow the instructions below:  
Go to Settings → My Account.

Select Profile Preferences → General

At the bottom of the screen, you can select between Light or Dark in the Theme section.
Want to take a tour? 

Click here to take an in-App tour and discover your Smart Inbox in eDesk!
Note:
if you decide to change your theme, it will apply to your own eDesk account only not for other agents.
---
Further Readings
To find out more about the new Mailbox in eDesk,
click here.
Interested in learning more about customizing your eDesk Mailbox?
Click here.