Dark mode makes working on eDesk easier on your eyes by using a darker theme for the app's user interface, which reduces the amount of light emitted by your device screen.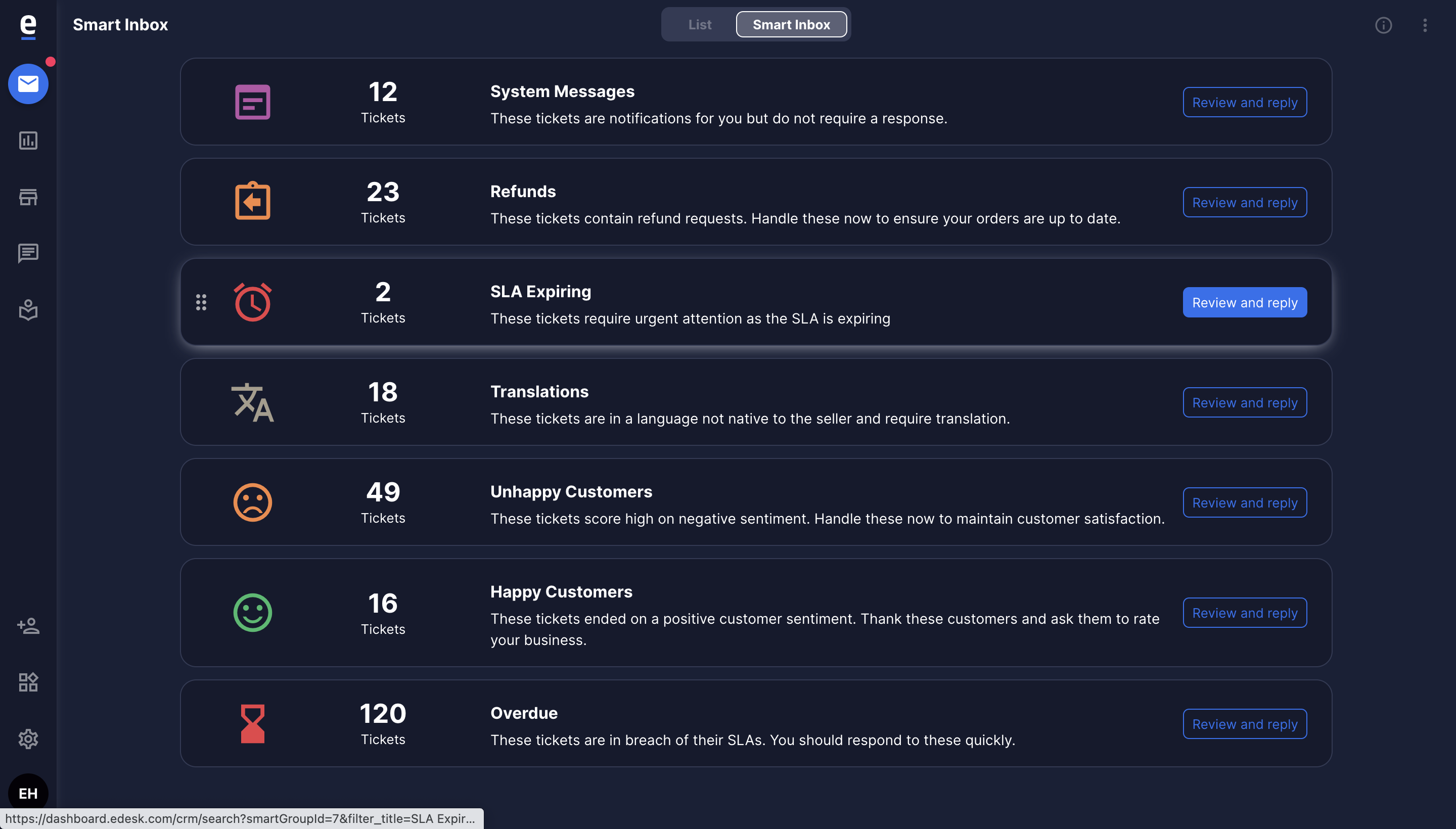 ---
Before you start
You'll need an eDesk account. To find out how to create one, click here.
---
01 Where do I set up my theme in eDesk?
It's very easy to change your theme in eDesk, simply follow the instructions below:  
Go to Settings → My Account.
Select Profile Preferences → General
At the bottom of the screen, you can select between Light or Dark in the Theme section.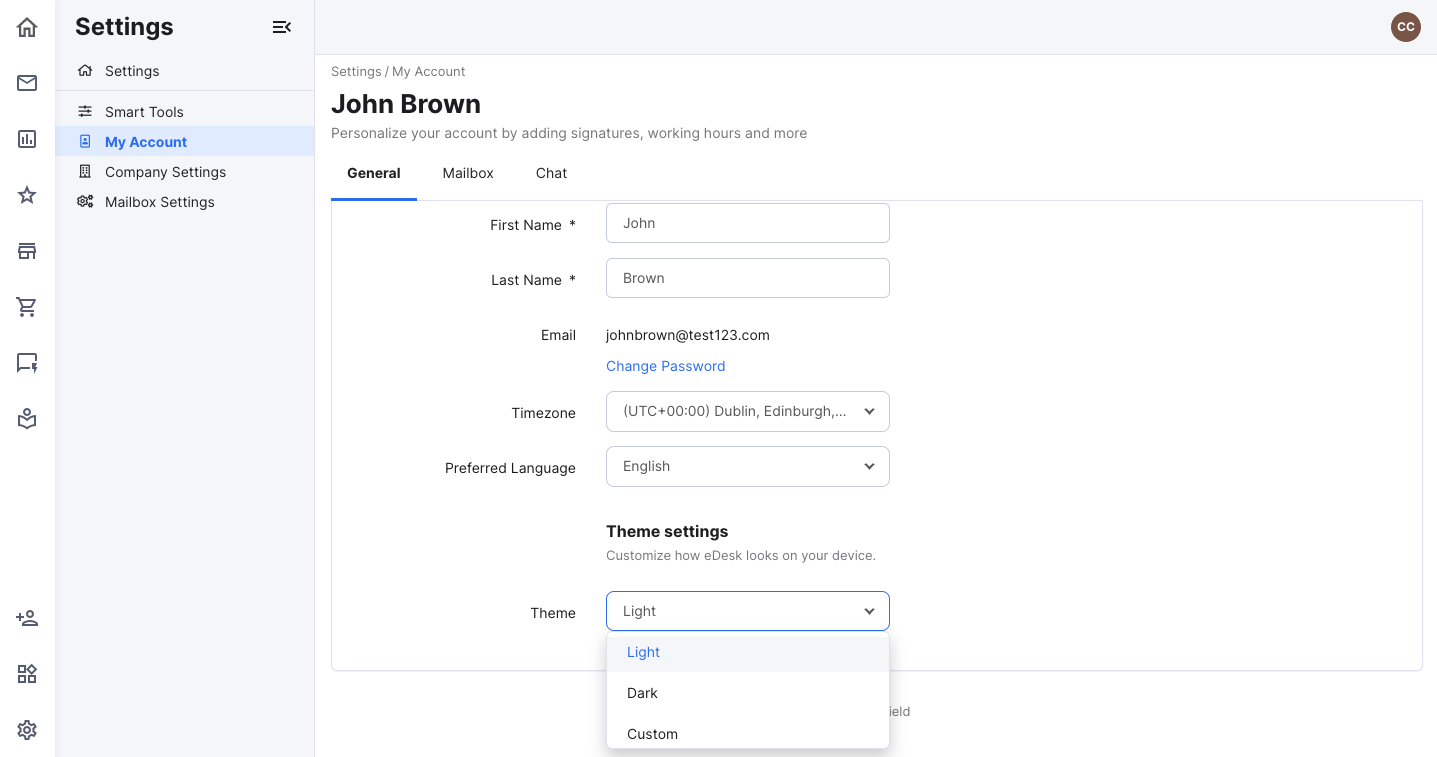 02 Automating my theme

Select Custom from the dropdown to display two options to set a time - Start and End time.

The time set here is the time when the Light theme will be active. Once it reaches the End time, the Dark theme will be automatically enabled. 

In the example below, the light theme will be active from 8:30am until 7pm and the Dark theme will be active between 7pm and 8:30am.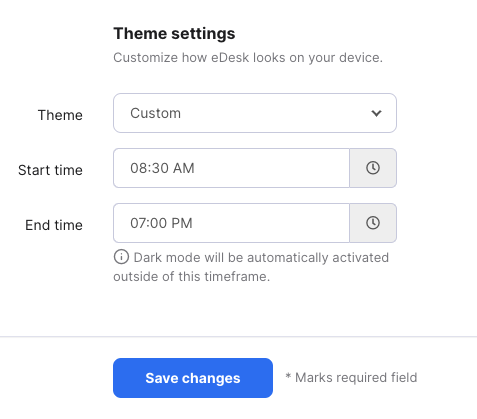 If you change the theme from the Avatar menu, the Settings will update to match your selection. Any custom time settings will be reset.
Note: If you decide to change your theme, it will apply to your own eDesk account only not for other agents.
---
Further Readings
To find out more about the new Mailbox in eDesk,
click here.
Interested in learning more about customizing your eDesk Mailbox?
Click here.