Want to build good relationships with your customers? Show them that you know them by checking eDesk's Customer View. 
The Customer View allows you to see, at a glance, all of your customers, the orders they've made, any tickets that are open, their Total Order Value (TOV) and other useful information.
With these insights into your customers, you can tailor your support to suit their individual history and preferences, and deliver a fantastic, personalized customer experience.
This view combined with our eDesk omnichannel experience will enable you to take your customer support to a superior level! 
In this help file, we will show you what kind of information you can see about your customers and where.
---
01 What kind of information can I see about my customers and where?
List view 
Each Customer will be displayed in the form of a list along with their details, information about their 
Email
,
Total Order Value
,
Orders
, and
Latest Purchase
. 
Note: The list shows each customer, separated by the channel. For example, if the client has an Amazon store and a Shopify store connected and they place an order on both, the customer will appear on the list twice.
The Pre-set columns cannot be edited or customized at the moment.
Slider
​​​When you click on a customer row, you can see more valuable data about them through the slider, such as their details (email, phone number, shipping location),
Customer Since
,
Average Spend
, and
Total Order Value
. 
We've also centralized all of the customer
Tickets
and
Orders
history from all channels for you in one place so your support team can provide the best customer experience. Tickets will be organized in categories to indicate their current status and amount per category, for example,
To Do (1)
,
Resolved (4)
,
Recently updated (1)
, and so on. 
Clicking on
View
will take you straight to their ticket(s) in
Mailbox
or order(s) in the
Orders
section within eDesk.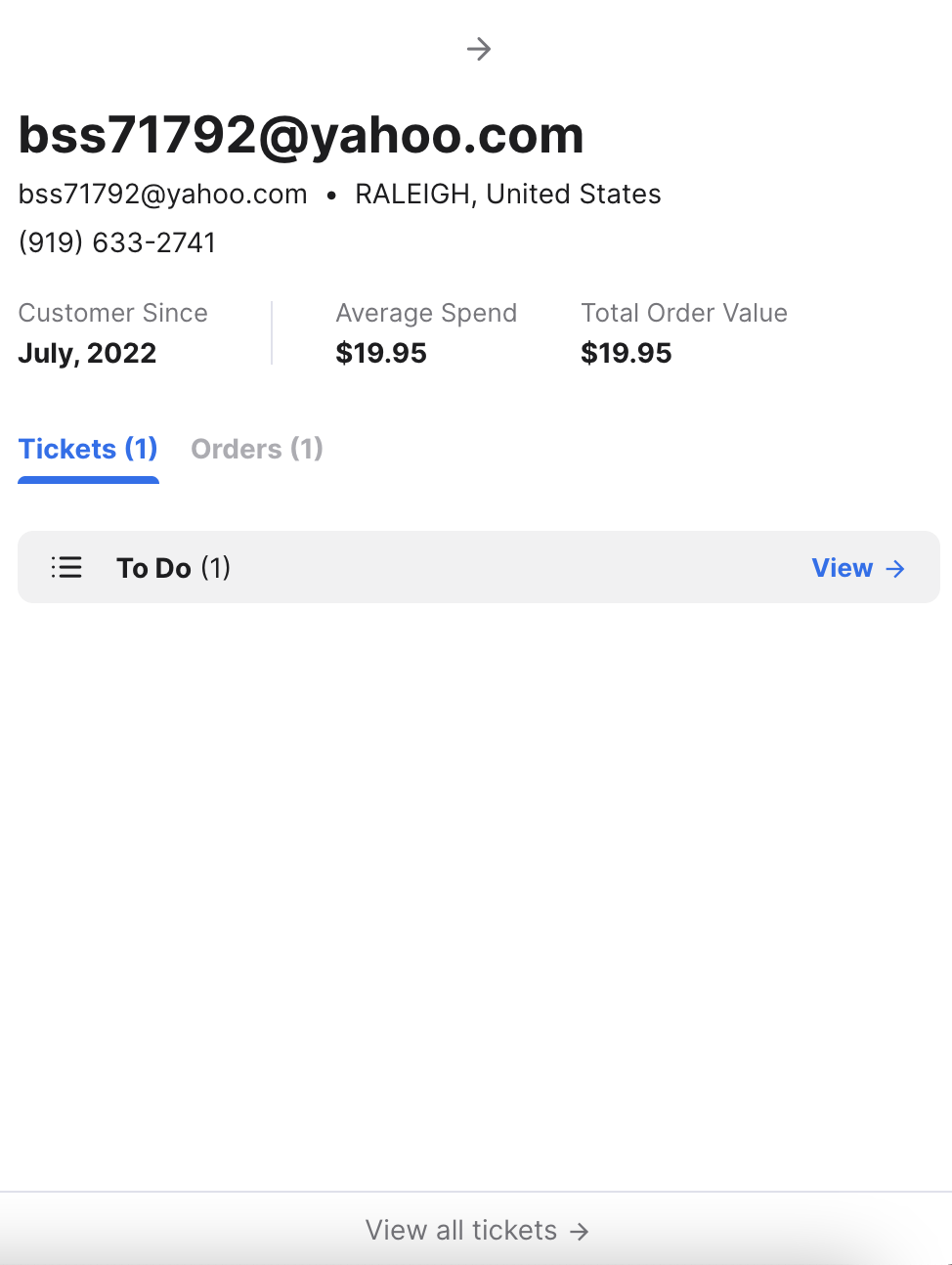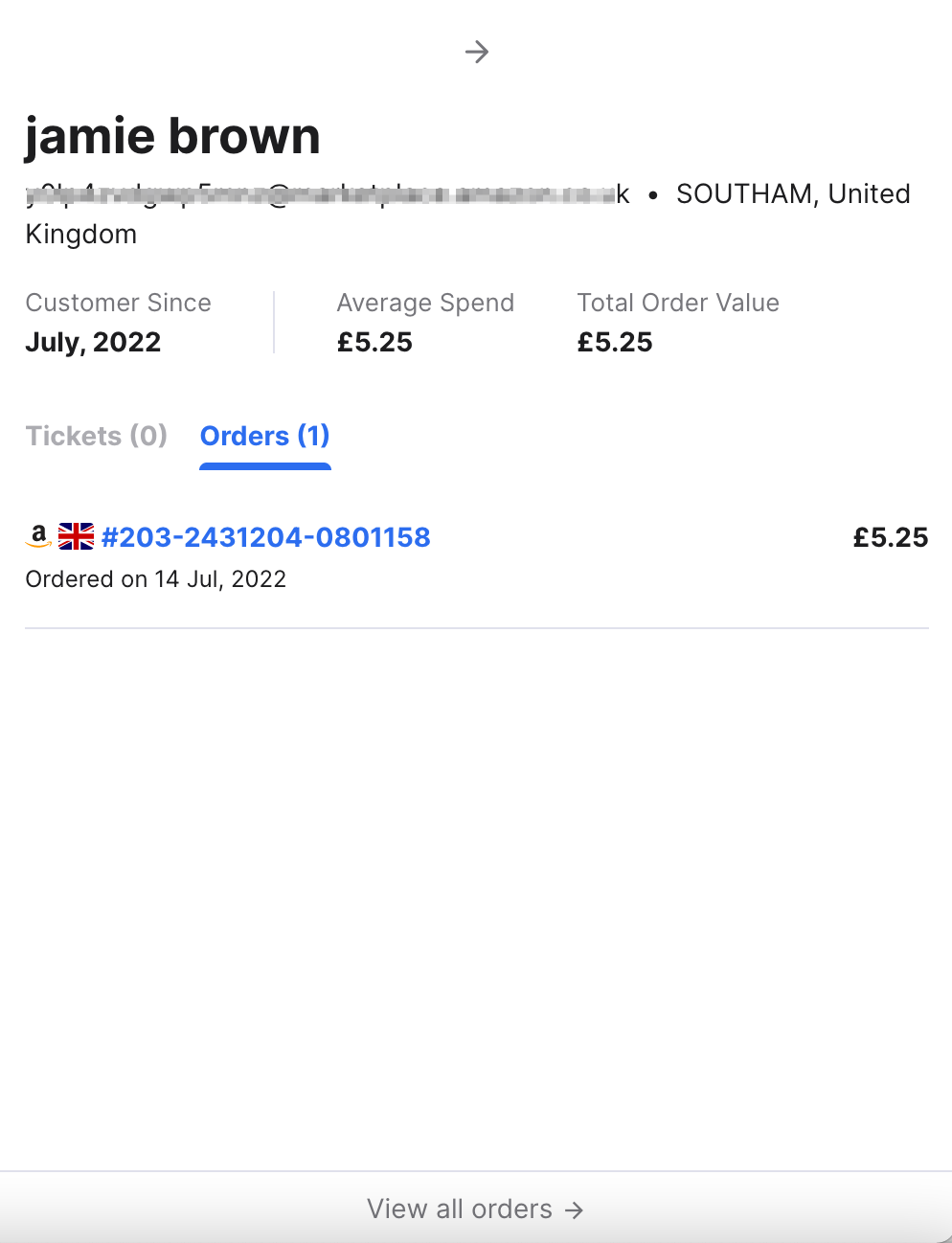 02 How can I navigate Customer View? 
There are two main sections in Customer View. To make it easier for you to quickly find the customer information you need, you can quickly filter customers from the left-hand side panel.
In

Quick filter

, you can search for any customers by Channel.

In the

Channels

dropdown, you can find a list of each main channel as well as another dropdown which will display each individual channel.

Ex. Shopify > Shopify-eDesk store.
The second section is the main view, which is further explained in section 01 of this article. This is where you can see customer information such as
Email
,
Lifetime
Value
,
Orders
, and
Latest Purchase
.
03 Ticket view change
As part of the Customer View, you'll be able to see additional information such as the
Total Order Value
and
Customer Since
, which is the date the Customer first made a purchase.
---
Further Readings
If you would like to find out more about Ticket View, click here.
To find out more about Ticket insights,
click here
.